Homo Digitalis – How these 5 trends will change the business world of tomorrow
If you want to keep up with the times in your industry, you can't do without the trends of the future.
In my day-to-day business, I also ask myself the question of which topics for me personally and, above all, in the context of my entrepreneurial activity will have relevance in the future.
Here I am mainly interested in what questions are asked in order to remain viable as a company in the future and thus to remain to continue to play successfully in the never-ending game of the business world.
Success does not result from ideas that have already been thought, but from visions that have yet to be thought.

Kinga Bartczak – Female Empowerment & Business Coach
For this purpose, I have summarized for you 5 trends that, according to futurology. (continue to) take on increasing importance in the coming years, as they give us and, as a result, will change the way we do business:
1. brain recovery – emotional health management
Our working world is changing in the Second cycle. Already during my employment with the Federal Employment Agency I have noticed that we have seen a reduction in physical, but demonstrably on the other hand, have seen a large increase in mental suffering. That it a direct correlation between digitization and the development of a cognitive overload is undisputed.
But how can we deal with it sustainably and positively in the future?
Offers in which one can take a digital timeout ( digital detox ) in connection with physical activity (hiking, forest bathing, yoga) and mental relaxation (mindfulness exercises, meditation, silent retreats) are increasing. To this end, health insurers, but also companies, will (have to) adapt their way of thinking and their offers.
A fruit basket will not be enough in the future, in order to keep its employees productive in the long term. The care is also increasingly becoming part of the company's remit in this respect and shifts from private life to professional life, as the employees here spend the most time.
Also coaching and training to maintain mental performance will increase. Not only the transfer of knowledge plays a decisive role here, but also the establishment of new concepts and the teaching of methodological skills, which will improve emotional, mental and thus also physical health to a considerable extent across departments.
2. gig-working – from heteronomy to self-determination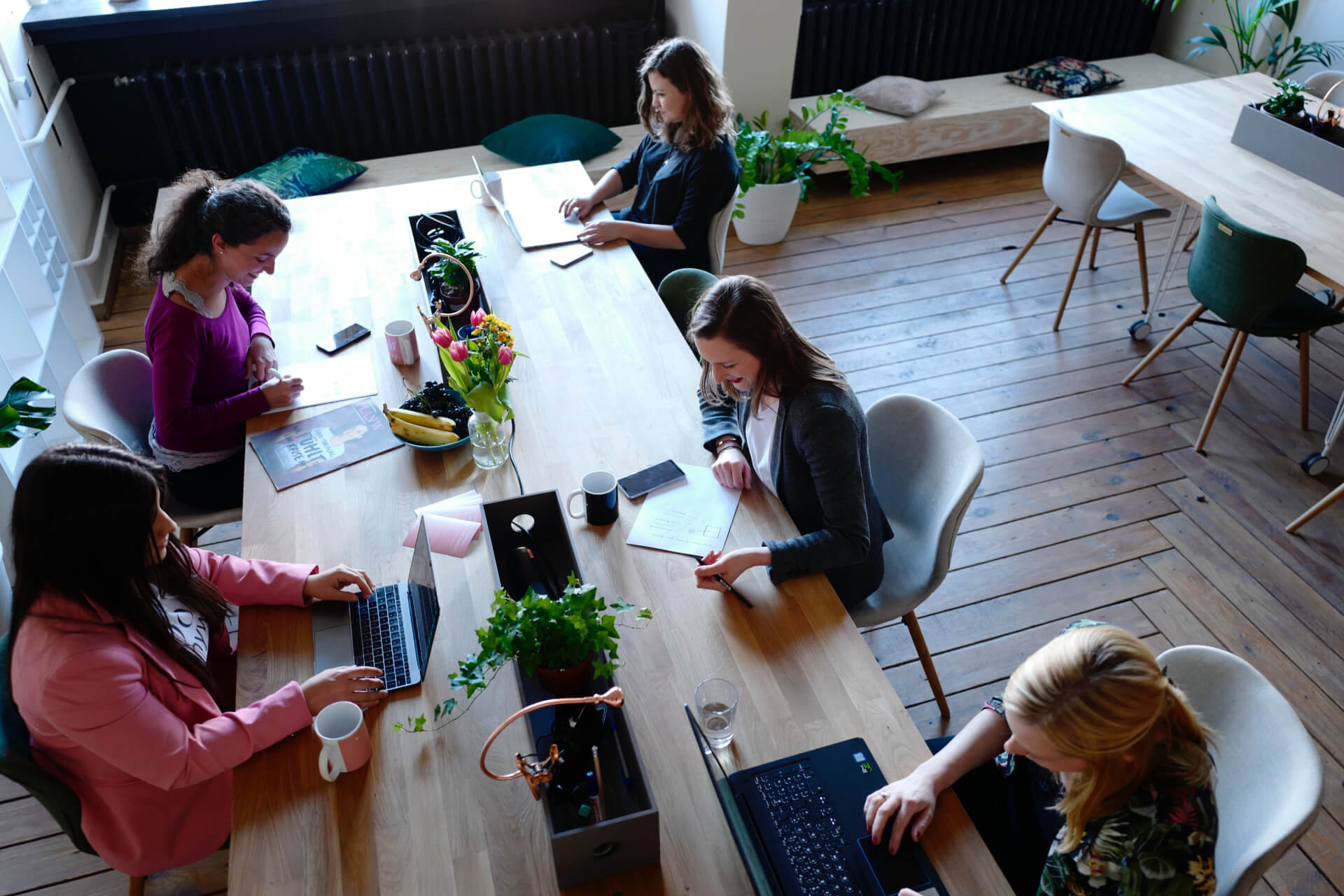 Part-time, telecommuting, flextime, job sharing, Coworking – These concepts already exist and will continue to be important in the future be In a working world in which frequent job changes (also between professional and and leadership activities) are part of the everyday norm, the work location and working time takes on a new meaning.
In addition, there is an increasing Making work orders more flexible. In order exchanges, this creates Job offers that are freely selected and processed. This means, that in the future, employees will be able to work on a self-determined basis within the framework of their freelance activities. can decide which order they would like to process and that with the Conviction that you are the best candidate for the job.
The result is a higher quality of the Order processing. In addition, there is an increasing satisfaction at work on the one hand and the reduction of personnel costs on the other. Page. Offers on the part of the companies can be flexibly advertised in the future. be If there is a slump in orders, layoffs will not follow, nor do regular fixed costs have to be borne.
What opportunities arise from this new trend in the world of work?
Many criticize the gig-working concept, as they fear that traditional working structures will be broken up and Workers do not have job security and thus a fixed income can be guaranteed.
I can only smile wearily at that.
Such free activities give employees the incentive to devote themselves passionately to projects again, they create more flexibility and scope for design during the work process and encourage the creative spirit. While in many company can observe that the passion for the own activity of the has given way to a daily routine and employees are less and less show a willingness to trade their time for money, this can be found "Work fatigue" in the "flexicurity concept". not again.
Employees are challenging themselves more here, as they want to process increasingly complex offers and know that they are now acting in a self-determined manner for their (economic) security. This leads to a constant process of further development. Increasing flexibility with regard to the workplace is also having a positive effect here. For example, coworking spaces, digital video conferencing providers and project planning tools for teams enable people to work in a professional environment from any location. The sharing economy has long since arrived in the world of work, and employers are increasingly discovering its many benefits.
Only two things should be taken into account here:
On the one hand, that this concept will continue to will not apply to all work areas and industries and to the other, that framework conditions should be created here so that workers do not experience exploitation.
3. data analytics. Big Data and Smart Data – From Homo Sapiens to Homo Digitalis
In addition to the topics "High automation, Digitization and increasing networking" will in the future also make us aware of the handling and deal with the analysis of large amounts of data.
Recruiting with the help of an artificial Intelligence is no longer a rarity these days. While an applicant may have a data mask, the preset program already acts in the background and sorts out applicants who do not meet the pre-specified compulsory knowledge correspond to, from. Even job interviews with the help of Virtual Reality applications or through support of the Google Assistant will be will become part of everyday business in the future and make the HR department's work easier. facilitate.
The use of new information and Communication technologies works because of data-based outcomes. However, this is not about the mindless collection of customer data, purely for the purpose of Use of personalized offers.
The use goes far beyond marketing purposes out. Big data plays a critical role in business analytics, Reporting, Predictive Analytics and Machine Learning.
What are the new opportunities and challenges to be considered here?
Of course, new technological achievements bring not only advantages, but also dangers. Many fear a "dehumanization" and the loss of one's own individuality through the virtual business with data. The analysis of the curriculum vitae, the purchasing behavior or the (as can be seen in China) social behavior could also decide the professional and personal future in the future.
Interesting in this context However, the use of the synergy between a repetitive activity performed by a computer and the analytical ability of the human being, the Put results into context in a critical and reflective way. Through this networked knowledge work can produce better and more holistic results. created, since humans are aware of the error-proneness of their technological partner knows.
Not for nothing sounds in the corporate world also increasingly calls for new, agile methods that can Movement and change by returning to the strengths of the person in bring the work process. In coaching and training sessions, this often involves worked analogously and also dealt with the entrepreneurial framework conditions better known as VUKA (Volatility (Volatility), Uncertainty, Complexity and Ambiguity (Ambiguity ).
In the future, it will therefore be a matter of correctly collecting comprehensive volumes of data (data analytics and big data), interpreting them correctly in a digital co-working process (human-machine) and combining them with a value-creating approach (smart data).

Kinga Bartczak – Female Empowerment & Business Coach
4. digital education – lifelong learning with the help of gamification
As UnternehmerRebellen, we are familiar with the possibilities of extensive, flexible and innovative knowledge transfer, as they are our daily business. In doing so, we do not only act as coaches and support the heterogeneous self-organizations of specialists and executives in companies with our methodological competence. We also specifically promote the self-image of management through Exectutive Coaching and show how knowledge transfer can be experienced by means of analog gamification.
What opportunities does lifelong learning open up?
Online continuing education is a popular trend in a corporate world that never comes to a standstill and thus relies on flexible and digital solutions (also across countries). Employees increasingly want to take on responsibility by demand self-determined work for themselves. This setting goes with the desire for further development through continuing education, especially with regard to to demographic change.
Already now there are the so-called "Silver Workers" who work well past the age of seventy and are not necessarily because they have to. Frequently cited reasons for this are the desire for social contact, the preservation of physical and cognitive fitness and the need to pass on their own knowledge to younger generations. to pass on.
Since the transfer of knowledge is purely Frontal teaching both at a young age (boring), as well as in higher age (challenging) is not very attractive, here mentorships and training sessions a welcome change. This allows complex topics to be addressed in divided into manageable modules and playful learning in everyday working life be integrated.
5 Cultural Fit, Gender Diversity and Equality – Diversity and Equality as Guarantees of Success
In the future, it will no longer be crucial for the right candidate to have all the specialist knowledge, as this can be learned through continuous training as part of the work process. Much more important will be the new team member's values and vision of life and career.
Here, diversity and Equal rights for women and men real success factors. Various Languages and cultural impressions, different age groups and diverse work and life experience lead to diverse results and a harmonious corporate culture.
What opportunities are there here for the future?
A rethink is already underway in the Work environment noticeable: re-entry programs, sabbaticals, co-leadership in Part-time work, transparency in salaries, shortened working weeks or individual Continuing Education Programs. All these concepts are already in place, albeit clearly expandable. When companies succeed in portraying the human being as the understand what he is – An individual and creative being, with feelings, needs and own idea of life and work, will be their emotional intelligence is reflected 1:1 in their figures.
Digitization can play a key role here. supportive function, provided that it is applied in a sustainable manner.
In the future, no one will:
…ask a woman if she would like to take your leadership position can exercise even with a small child
…react startled at a man when he is would like to take a longer parental leave in order to support his or her child in the first years of life. to accompany
…a person by his name or his Prejudge skin color as interculturalism will be considered a success factor
…an applicant according to all requested qualifications, since the working time is also considered "training and Development time" is considered
With regard to the trends listed above, the personal attitude, the individual fear of possible consequences, and the desire to for innovative solutions.
At the end of the day, with all the beautiful, challenging and creative ideas of the future – The "human factor", should always be because this is the basis for every entrepreneurial success. Success.